Happenings
Non vox, sed votum
(Not words but deeds)
Nagle Family Motto
Lenten Labyrinth at The Lantern (Fridays in Lent 2023)
Labyrinth facilitation by Sue Cummings and Robyn Lamswood
ADMISSION BY FREE WILL OFFERING
All are welcome! If this is new for you, we can provide the very simple directions necessary for you to participate. It can take about 20 minutes or so to walk the labyrinth. Then there will be an opportunity to journal and/ or actively reflect with others in quiet sharing.
To finish on time, we will not host anyone on the labyrinth after 12:30pm., so do aim to come around noon to enjoy this reflective community practice of walking meditation.
Come– bring some dry footwear, experience the labyrinth and explore this practice for yourself.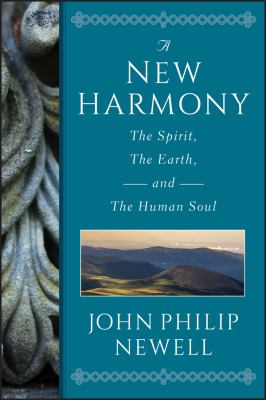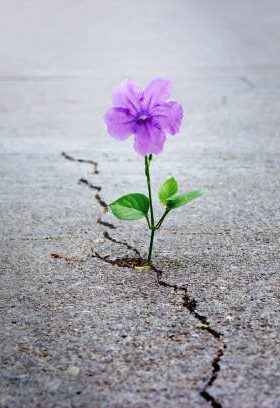 Mercy ~ Presentation Speakers Forum (4 March 2023)
The Mercy ~ Presentation Speakers Forum is pleased to present Dr. Anne Walsh and Fr. Tony Bidgood, CSSR as the speakers for 2023.
Theme: HOPE
 Date: March 4th, 2023
 Time: 10:30 am – 12:30 pm
Location: Virtual via Zoom
Details including session description and Zoom joining information will be posted soon.
Meanwhile please save the date and share with your networks! We HOPE to "see" you there!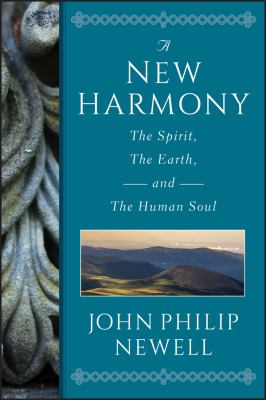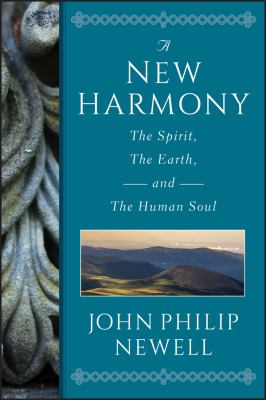 John Philip Newell Book Group – 29 Jan-26 Mar 2023
Virginia Water Contemplative Centre Invites you to join us for a nine-week Zoom book group exploring John Philip Newell's book "A New Harmony: The Spirit, The Earth, and the Human Soul." This Celtic theologian guides us through a vision of a new harmony that is grounded in  life's essential oneness and the interconnectedness of all things.
Offered in partnership with Presentation Associate Sue Cummings, on Zoom, so that weather or driving would not be a barrier to participation by friends in or out of town/province.
Date: Sunday January 29 -March 26, 2023
Time: 3:30 pm-4:30 pm
Location: Zoom (link will be sent each Sunday for those registered)
Cost: $30.00 (9 week group and the book)
RSVP: Friday January 13, 2023 (to allow time for a group book order)
To be a part of the group book order please, let me know by Friday January 13, 2023. Payments can be made by e-transfer, cash or cheque. You may also purchase the book on your own and just RSVP that you want to be added to the email with the weekly Zoom link.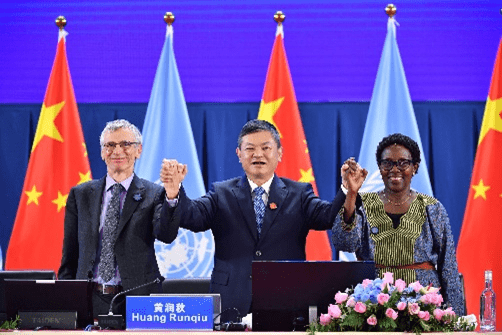 COP15, the biggest biodiversity conference in a decade: 
Chinese minister for ecology and environment, Huang Runqiu,  (Centre) presider over what are arguably the most important biodiversity negotiations in history (Image: Li Xin / Alamy)
Click here to Read More
UPDATE: COP15 reaches historic agreement to protect biodiversity
Click here to Read More
COP15 UN Biodiversity Conference (Montreal  7-19 Dec 2022)
Biodiversity encompasses the full variety of life – all genes, species and ecosystems. COP 15's 10, 000 delegates from around the world have been working to collaboratively carve out a more eco-just and sustainable path forward to help mitigate biodiversity loss and restore nature's own balance.  COP27 in Egypt in November of this year had highlighted the interconnectivity between climate and biodiversity and the urgency to address biodiversity loss.
Ahead of COP15, Elizabeth Mrema, the UN biodiversity's head, has described the conference as "a Paris moment for biodiversity", in reference to 2015's landmark Paris Agreement on climate change.
 Let us continue to unite our energies and our efforts world-wide as together we recommit to a more sustainable future in which Justice, Peace and the Integrity of all Creation is paramount.

Some photographs of our Presentation Day Celebration can be viewed in the gallery at the right. Click on a photo to enlarge it.
Celebrating Presentation Day – 21 Nov 2022
We invite you to join us in celebrating  Presentation Day with Sisters of the Presentation of the Blessed Virgin Mary around the world, as well as  with other Presentation People everywhere.
The Feast of the Presentation of the Blessed Virgin Mary, after which our Congregation is named, is  celebrated annually on November 21st, commemorating the presentation of the Blessed Virgin as a child by her parents in the Temple in Jerusalem. In thanksgiving for God's gift of Mary's birth, they brought her to the Temple to consecrate their only daughter to God. Mary is for us a Woman of Faith, Compassion, Hope and Inspiration for all time.
Click HERE to share in our 9-day Novena of Prayer and Reflection leading up to the feast, a rich Resource for any time.
Each day of the Novena is an invitation to awaken and listen to the gift that vulnerability offers us and the possibilities that are ours when we have the courage to show up even when we have no sense of the outcome. As we pray the Novena toward commemorating the Presentation of Mary in the Temple, may we experience the gift of vulnerability as we listen to God, to ourselves and to one another.
COP 27 – Annual UN Climate Conference (7-18 Nov 2022)
Held annually, World Climate Summit-COP convenes leaders from government, business, civil society, international organizations and academia to address the key issues affecting public and private sector stakeholders in transitioning to a low carbon economy, whilst achieving the Paris Agreement goals and the 2030 agenda.
Click HERE for COP27 program and registration information. 
We encourage each of us to follow the World Leaders Summit on Climate Change and engage with the material as life and time allow. Together let us do all in our power to urge our decision makers at every level to make choices that will enable a sustainable future for all and to support them by our own personal choices.
Season of Creation 2022 (Sept 1st – Oct 4th)
Pope Francis states that The Season of Creation is a "season of increased prayer and effort on behalf of our common home." Click this link for the 2022 Celebration Guide for more information and resources to join in solidarity with others in celebrating this important time in communion with our world-wide community of brothers and sisters.
Click here for a closing Prayer Service on October 4th prepared by IPA and shared with Presentation People world-wide.
Happenings / News Archive