Mission Statement
"We, the Sisters of the Presentation of Newfoundland and Labrador,
are called to be women of contemplation living in community,
united in charity, joyfully and generously serving God and God's people,
with special attentiveness to Earth and those made poor."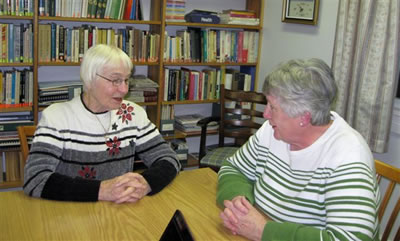 Direction Statement (2007)
"Sharing a journey of contemplation,
communion, and creativity,
we recognize and are grateful for our deepening consciousness of the Universe Story
and we commit to furthering our engagement
with its unfolding dream
and to living in harmony with its principles and values."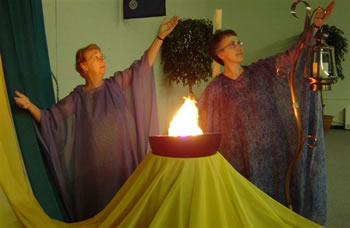 Direction Statement (2011)
We affirm that the Congregation will explore joining the Union of Presentation sisters. As our process of Fusion with Union continues to evolve, we strive to remain faithful to what we have identified as our Five Essential Values:
• Fidelity to Mission and care of members
• The New Story
• IPA (International Presentation Association)
• Presentation Associate Relationship
• Collaborative Relationships
Update re 2011 Direction Statement – November 2014
It was with joy and gratitude that we received the decree from the Holy See in Rome, signed November 1, 2014, authorizing the fusion of our Congregation of the Sisters of the Presentation in Newfoundland with the Congregation of the Union of Presentation Sisters. This marked for us the beginning of a momentous new chapter in the life of our Congregation and those among whom and with whom we minister.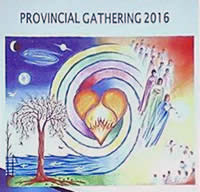 NL Provincial Gathering 2016
In 2014 as the NL Congregation of Presentation Sisters we marked our Fusion with the world-wide Union of Presentation Sisters and became a Province of Union. In what was a moving and historical moment for us, we held our first NL Provincial Gathering at The Lantern in St. John's from June 27th-30th. Indeed, "We Walk One!"


Click HERE to share more of our Gathering 2016 story. (The music links in the article will open up in a new window for listening … click the back arrow to return to reading the story).
Congregational Gathering 2018
Union of the Sisters of the Presentation of the Blessed Virgin Mary
Ireland , April 17th - May 14th , 2018
Visit Web Site. Prayer for the Gathering: See PDF.
Opening Address by Sister Mary Deane, Congregational Leader See PDF.
Symbol Reflection shared by our NL Delegates
Theme: "Nano Aflame! Stoking our Passion … Becoming Fire … Radiating Love"
Song "Nano Aflame"
Newly Elected Congregational Leadership Team 2018 – 2024 See PDF.

2018 - The 300th Anniversary of the Birth of our Foundress, Nano Nagle
*Launch of the Anniversary at our Motherhouse in St. John's PDF
*300th 3-D Anniversary Banner and Reflection PDF
*Pilgrimage to Ireland to celebrate the Anniversary PDF
*Pilgrim's Memories - NL Ireland 300th Pilgrimage PDF
*Pilgrimage - 4 Video Links:
*Opening Ritual (30 min) Part One, (55 min) Part Two, (40 min) Combined (43 min)
*Open House Day - Celebrating Nano's Tercentenary PDF
*Associates' Arts and Culture Centre Presentation Stephenville, NL PDF (NEW May 2019)
*Associates Prison Outreach Project PDF
St. Mary's 160th Anniversary of the coming of the Presentation Sisters
On August 31, 2019 the community of St. Mary's, NL celebrated the 160th Anniversary of the coming of the Presentation Sisters. We invite you to see the attached links and relive the celebration with us ...
•
Anniversary - Reflection
•
Anniversary - Thank You
•
Anniversary - Tribute to Sister Elizabeth Bonia, smsm
•
Anniversary - History of Presentation Sisters in St. Mary's - Wm Fagan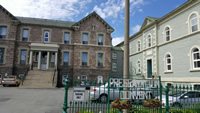 Presentation NL Canada Archives
Our Presentation NL Archives, located at Presentation Convent in St. John's, NL Canada, houses a wealth of material that tells our evolving story. Click
HERE
for more information.
World-Wide Presentation Connections
Since our Congregation's Founding in 1833, we have existed autonomously as the Congregation of the Sisters of the Presentation of Newfoundland. We have also co-existed in collaborative relationship with Presentation Sisters around the world, with whom our common roots go back to the first foundation in Cork, Ireland, dating back to our origins in 1775 and our Foundress, Nano Nagle. These collaborative relationships have encompassed the following as together we have continued to keep connected on the level of Charism and Mission world-wide.


Union of Presentation Sisters

PDF website

The Australian Society of Presentation Sisters

PDF website
__________________
About Us Archives